Orton Gillingham Method & Struggling Readers
Have you heard of the Orton Gillingham method?  What about the All About Reading program?
Do you have a struggling reader in your home?
Sadly, as of 2016, roughly 36 million adults struggled with basic reading and writing skills.
This alone is tragic.  And can have devastating impacts on lifestyle, emotional well-being, access to decent-paying jobs… to name just a few.
Whether you are a homeschool educator or a teacher in a traditional classroom, we all agree that we want our kids to read.
Ultimately, child who can confidently read is on their way to a lifestyle of learning, knowledge and a brighter future.
So what happens when your own child struggles to read? 
What do we do when our kids resist reading or "hate" reading?
When a child has dyslexia, a learning difference or simply struggles to catch on, how we approach our kids' reading challenges has vast implications.
This is why it is crucial for parents to be armed with information and resources to support their struggling student.
Orton Gillingham Method
One alternative reading teaching method is the Orton-Gillingham (OG) method.   
Orton Gillingham is a teaching approach that explicitly teaches the relationships between letters, combinations of letters and their sounds.
It is multi-sensory which means it uses multiple parts of the brain in order to solidify reading component skills.  
Multi-Sensory: The 5 Senses?
When speaking of the term multi-sensory, this simply refers to the various sensory systems within the body.
And while we now know that the body contains dozens of sensory systems, for the sake of this post, we will focus on the basic 5 senses.
Think of the senses that you learned about in grade school.
Sight
Taste
Hearing
Touch
Smell
Basically, each sensory system is designed to allow the brain to receive and process information from the outside world.
This is what many parents of uniquely-wired kids know as sensory input.
We know that a child with ADHD or autism may need specific sensory input in order to function well in day-to-day activities.
This same concept applies to learning in general.  The brain often needs multiple forms of sensory input specific to what is being learned.
An OG Example
Using the Orton Gillingham method of teaching reading, let's look at an example.
When engaged in reading lessons, the teacher may have a child learn basic phonics sounds in the following way:
the child sees a letter symbol on a card (visual), 

builds the letter with clay (kinesthetic or touch), 

hears an adult modeling the sounds aloud (auditory), 

the child would then repeat back the sound (oral output) aloud (auditory )
Again, this multi-sensory learning approach is often highly effective.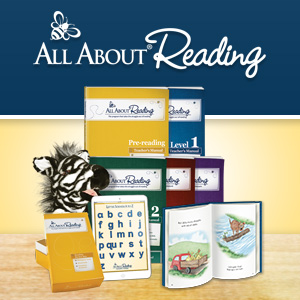 All About Learning is a homeschool curriculum company that uses the Orton-Gillingham method.  
They have two programs lines to support literacy with each complementing one another.
This homeschool reading curriculum is highly effective, engaging and visually appealing for both parent-teacher and student alike.  
Orton Gillingham Method: Outside-the-Box
Both All About Spelling and All About Reading work well for our outside-the-box thinkers.  
The curriculum materials include:
Hands-on letter tiles, 

A systematic flash card system (unlike any I have ever used) that provides explicit and incremental instruction, 

Leveled readers that are engaging, fun, and well-illustrated, 

and easy to follow step-by-step teaching guides for parent teachers.
No stress on momma!!  Can I get an amen?!!
Letter Tiles & Systematic Flash Card System
Speaking to the intentional design of All About Reading and All About Spelling, the sequential flash card system is brilliant.
Children learn all the letter sounds for each letter and combination of letters. 
Rather than teaching our children that the English language doesn't make sense or follow rules, it specifically teaches the patterns within our language.  For example,
c says "s" before i, e & y
a says "a" (cat), "A" (skate) and "ahh" (all)- this is laid out right away before official spelling or reading instruction begins
syllable division rules are explicitly taught

Open Syllables (represented by an open door image) have a long vowel sound (We)
Closed Syllables (represented by a closed door image) have a short vowel sound (hat)
Instead of waiting until kids are "older" to teach these ideas, these are assumed foundational skills that are taught at the lower levels.  
All About Learning Press in My Home
Personally, some of the sweetest homeschool memories that we have had in my home involved our time using All About Spelling.
I actually taught my girls to read using a completely different reading instruction approach called the DISTAR method.  We used the book Teach Your Child To Read in 100 Easy Lessons.
Ultimately, my girls learned to read fairly easily using this resource.
However, once we had "mastered" reading, I wanted to give them a solid teaching in spelling and further strengthen their reading skills.
All About Spelling was an incredible blessing to us in a surprising way.  All About Spelling is chock full of literacy support that came from more deeply understanding the English language through spelling rules.
Both my girls loved physically manipulating the letter tiles.  The tiles' color-coding of vowels, consanonts, vowel teams, etc. were highly effective.
All About Learning: Teaching the Teacher
Honestly, each lesson seemed to be an "aha" moment for me as the teacher.
Finally reading and spelling rules were no longer ambigous and without meaning.  The program provided me the key to put the puzzle pieces together.
Homeschooling and using All About Learning press's materials have ultimately helped me become a better teacher.
Honestly, I have learned more about reading instruction through their curriculum than I ever did in graduate school.  And I earned my MA in Teaching!

Starting Over With All About Reading
This year, I will be starting at the beginning again.  While my oldest is going into high school, my middle is going into middle school, I will be starting kindergarten with my boy.
My son has cognitive differences including a severe speech and language delay.  Because of this, I have to be very intentional with my reading curriculum choice.
I've decided that in order to best equip him with what he needs to thrive as a reader, we will be using All About Reading this year.
I will post an update about his progress soon.  Can't wait!
Reading aloud TO your child as a reading strategy
In addition to seeking out alternative reading curriculum, I highly recommend reading aloud to your struggling reader.  Reading aloud to your child will yield incredible fruit including:
Language development 

Reading comprehension skills

Exposure to rich vocabulary

Deepened family connection and so much more…

Neurodiversity With The Orton-Gillingham Method
Kids are unique in so many ways.  This diversity includes neurodiversity. 
Our children (and all people) learn in different ways and develop at different times. 
I am convinced that every student can excel when equipped to learn based on who they are and their own wiring.  
Therefore, teachers and parents need to be equipped with appropriate strategies for struggling readers. 
If our goal is to equip our children to become literate learners, we must be willing to think outside-the-box.  
And how cool is it that we can homeschool our children in this country? 
Not only that, but we can provide them with superior instruction using programs such as All About Reading.
So, Friend, what strategies and programs have you used with your struggling or resistant reader?  Do tell!
Comment below.  We are all in this together.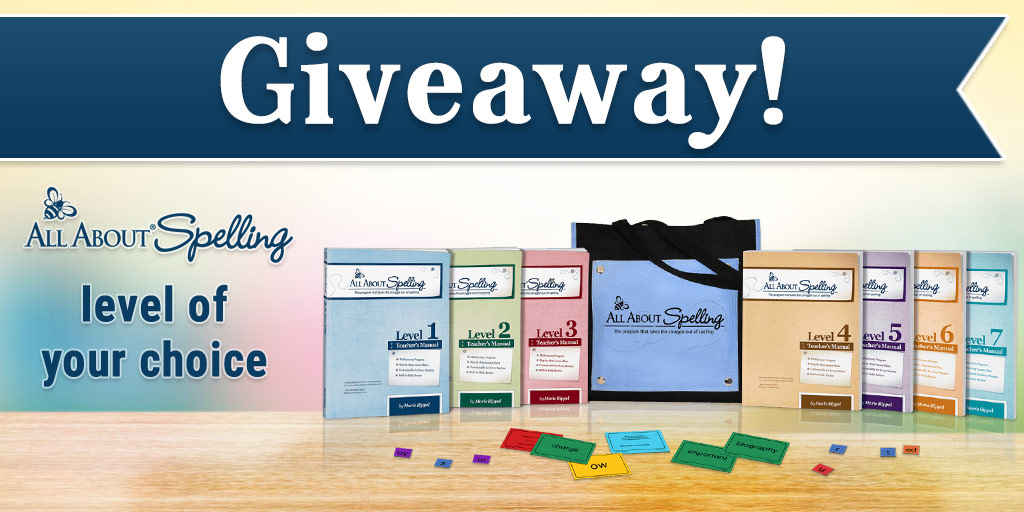 Disclosure: As an Amazon Associate, I earn from qualifying purchases. Some of the links in this post are affiliate links. If you do end up purchasing any of the recommended items through this link, I may receive a small commission at no cost to you. I appreciate your support.