Do you have a kid who loses it at the slightest frustration? Meltdowns and tantrums part of the daily routine?
Wait, Momma Friend… Is that you banging your head against a wall?
Girl, I hear you loud and clear. It's not easy navigating intense emotions… our own and our kids'.

I've learned the hard way that if I want to do more than just survive the hard days, I've got to equip my kids (and myself) with self-regulation tools.
So if you're looking for ways to handle behavioral problems and the big feelings behind them, read on.
Today we're talking about using the Zones of Regulation at home in order to end the meltdowns and tantrums before they start.
Meltdowns & Emotional Regulation Impact The Entire Family
Daily, moms and kids alike are being slammed with layer upon layer of stress.
meltdowns during homeschool,
anxiety and stress when asked to do any non-preferred activity (think chores or bathing),
sibling rivalry, social anxiety, impulsiveness,
Pandemic insanity and isolation, anyone?
Anxiety & Emotional & Self-Regulation In Families
Throughout life, we have all at one time or another experienced some form of anxiety. Often, we adults don't respond to our anxiety in the healthiest, most appropriate ways.

We snap at our hubbies, yell too loudly at our kids, or shovel chocolate chips down our throat while hiding in the pantry. (Wait. Is that just me?)
Zones of Regulation At Home- For Adults Too
However we choose to release tensions, if we don't identify the causes, we may end up with broken relationships with those we love.

Or… if you are in the chocolate chip shoveling crew (please tell me I'm not alone), your waistline and health take a hit.

That's why we all could benefit from learning to self-regulate with a tool like the Zones of Regulation at home.
Behavior Is Information
Behavior is information and a form of communication. When our kids "act out," they're communicating something that they can't easily verbalize.

Think about it this way.

We mommas we know the frustration when we can't find a word.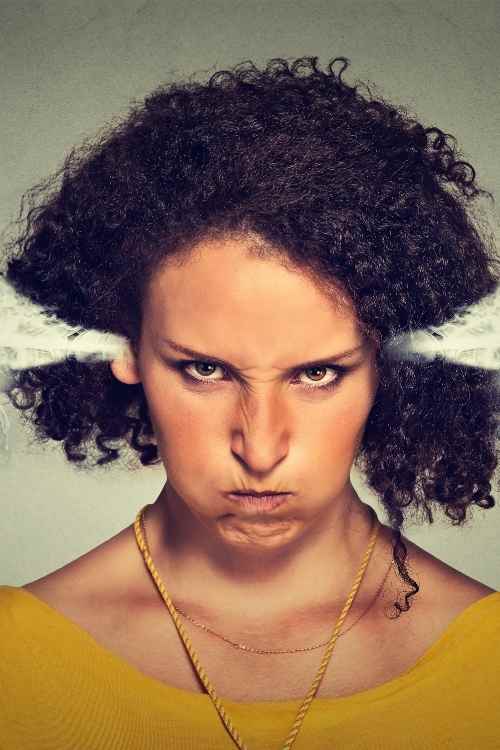 "Honey, can you please get me that thing off of the thing?"
My husband looks at me with a blank stare.
My blood starts to boil.

Jenny, Mike, Sarah, Sam… The Need To Communicate
Think about how often we have to run through all of our kids' names (let alone our hubby's and pets' names) before we say the right one. That alone can be so frustrating.

Like us, kids become frustrated when they can't communicate what they're experiencing. They often don't have the language to pin point it.

Without the ability to let it out verbally, kids act out behaviorally.

What Are The Zones of Regulation?
The Zones of Regulation were created by Leah Kuypers, MA.Ed, OTR-L. And while there is an entire program, the chart alone is incredibly helpful.

It's a visual tool created to help kids identify and communicate what they're feeling. Emotions and physical sensations are identified by colors (or zones).
The Zones of Regulation At MY Home
I was originally introduced to them by my son's developmental pediatrician, Dr. Yasmin Senturias. In those earlier visits with her, my son was so unregulated, agitated and hypervigilant.

He was all over the place.
ADHD & Anxiety In Kids- Look Nearly Identical
To the untrained eye, he appeared to have classic ADHD.

(Note: Anxiety in children can look IDENTICAL to ADHD.)

Because of this behavior and likely the horrified, exhausted and desperate look in my eyes, our doctor offered us a lifeline in The Zones of Regulation.

Speaking from experience, the Zones have been a lifesaver for my family.

Disciplining Kids With Autism & ADHD- Stop Focusing On Behavior
When we notice children struggling with difficult behavior, it's crucial that we shift our perspective about how to respond.

If we only see outward behavior at face value, we don't solve the actual problem. Our kids need to be clued into "what sets them off" and then equipped to respond appropriately.
Self-Regulation Begins With Safety
Kids then need safe opportunities to practice using newly acquired self-regulation skills.

Listen to episode 23 of the podcast, How To Parent An Angry Kid, for more support. The Zones of Regulation will help you equip your child learn these skills.
---
Willful Disobedience or Not Yet Equipped?
When a child behaves in a way that appears outwardly as disrespectful, adults have got to learn to pause.
We've got to take a deep breath, step back and really think about what may be happening behind the behavior.
When we identify root issues, without getting "offended by" our kids' behavior, we are then able to propel the needle forward.
Learning Healthy Self-Regulation Starts At Home
Think about this: How many adults do you know that don't know how to handle their emotions?
I'd guess that we all know someone in this category.

We all know with certainty, that we've experienced our own version of a temper tantrum as a mom, right?

We're just people.
Equipping Kids With Self-Regulation Tools
The reality is that we fill our kids' heads with a ton of information about math and reading.
However, we often fail to help our kids learn how to process through life's tough situations.

We must prioritize our kids' longterm emotional and mental health if we want them to thrive longterm.
Emotional & Self-Regulation For ADHD
For children with ADHD, Autism, or any executive functioning struggles, it is even doubly important to equip them with emotional regulation skills.

In the end, we can set up our kids for life-long success by equipping them with the tools that they need to promote appropriate emotional self-regulation.
Support The Family
Friend, if you are anything like me, you know the exhaustion and overwhelm that comes with raising a higher-needs kiddo. I struggled for way too long and suffered for it.
Don't make the same mistake that I did.

Get support.
Check out the newly-released training The Unregulated Child: Self-Regulation & Sensory Systems In Your Home & Homeschool.
Recommended Reading For Special Needs Moms
FREE KINDLE UNLIMITED Books For Kids Struggling With Big Thoughts & Feelings
(These are all FREE with Kindle Unlimited!! I use Kindle Unlimited all the time!!)
Disclosure: As an Amazon Associate, I earn from qualifying purchases. I appreciate your support.