7 Homeschool Tips for Beginners
Looking for homeschool tips for beginners?  You're not alone.
Moms everywhere are contemplating homeschooling for the very first time.   
Sadly, many are hesitant because they mistakenly believe they aren't qualified to teach their children.  
If this is you, let me reassure you.   As an educator myself, I am confident that you can do this. 
Here are 7 tips to encourage any mom considering homeschooling this fall.
Crazy, Uncertain but Totally Doable Times
No doubt.  We're living in interesting and somewhat crazy times.  Once quarantine hit, ladies everywhere were strangled by the unrealistic demands of pandemic schooling.  
It's no wonder why so many moms are freaking out.  Guess what?  Can I let you in on a little secret?
Pandemic schooling is not even close to homeschooling.  
And this is such good news!
What are you going to do?
So if you're considering homeschooling, but you've been up at night asking yourself,
Can I do this? Am I crazy?
Deep breaths.   We're all just people doing our very best with what we know at any given time. 
You can make a decision that is different than your neighbor and that is OK.  There is no right or wrong answer.
Your Kid is Not Everyone Else's Kid
As homeschool coach, I support moms so they can provide their kids with a stellar education at home.  We work together to create homeschool plans based on each child's individual needs.  Homeschooling at it's finest is not based on a one-size-fits-all approach.  
I've done this long enough to know that any mom who has the desire can do this.
What You Need to Know
So what do you need to know as you contemplate the big homeschool decision?   Here are my top tips for the homeschool beginner.  Information, My Friend, is power.  
1. Children thrive when an invested adult offers one-on-one support in a safe environment.
Let's think about this logically.
Parent support with homework and reading is one of the strongest indicators of student academic success.  
Why? Because one-on-one teaching time is extremely effective and efficient. When a supportive adult is there to offer insight, check for understanding and ultimately to encourage, children thrive.
2. You Don't Have to Be An Expert
But I am not a teacher.  How can I teach math and science?
Shift your thinking and co-learn alongside your child.  Can you read?  Then you can learn and facilitate learning.
There is an abundance of homeschool curricula out there.  And this is good stuff.  Homeschool curriculum is made with the parent-teacher in mind.  
Don't start off purchasing homeschool curriculum made made for the traditional school system.  Look for programs that are made for homeschool parent teachers.  (More on choosing the best materials later.)  
3. Co-Learn & The Power of Conversation
Partner with your child.  Dig in to topics of interest.  Read books.  Engage in discussion and ask questions.   Dialogue is key.
Processing aloud with your child yields incredible fruit.  Conversation activates areas of the brain that are not employed through passive listening (think lecture).
When we stop to ask our kids their thoughts and really listen, we model respect for them as thinkers.  And, more importantly, that we value their ideas.
That increses motivation, child engagement, and ultimately, leads to the highly effective discovery-based learning.
Go on nature walks and explore creation together.  Be intentional about using our ability to "be still and observe."  The fall is an excellent time to use nature study units in your homeschool.  Check out these easy fall nature studies by Cindy at Our Journey Westward.   

4. No Wasted Time
There is no way I can do this!  I don't have time.
Let me remind you that homeschooling is NOT school at home.  Homeschooling is time efficient.  Public schools are a system.  The traditional school day is filled with time-intensive extras that have nothing to do with learning. 
Lining up,

Roll call, 

Moving from one class to the next,

Reviewing problems that only meet the needs of a few in the class,

Fire drills, etc. 
These are systematic time-suckers that aren't applicable to homeschooling.  

5. Learning Is Always Happening in Homeschool
Think about it.  
How much one-on-one teaching time does a child typically receive on a school day?
Maybe 5 minutes if they're lucky, right?
Just a few minutes of focused one-on-one teaching at home can equal an entire class period.  Circle back to homeschool tip #1.  When an adult is there to catch mistakes or confusion, issues are addressed on-the-spot.  
What takes 6 hours in an institutionalized system can often be accomplished in just a couple of hours at home.  (Of course, this all depends on your child's capacity, age and needs.)
There are no rules about when and where learning takes place.  In homeschool, everyone is aware of what is being learned.  As such, natural conversations and connections are made even on a Saturday.
6. Freedom to Choose Makes All The Difference
A major issue with crisis schooling was that moms were told what, when and how to do it.
I'd lose my mind if someone tried to tell me what curricula, timeline, and plan to use with my kids.  Literally, with no insight into:
My child's wiring, strengths & interests,
Time capacity,
Parent-child dynamics,
Needs of siblings,
My teaching and learning style, etc…
I could go on and on.  Moms, teachers, and kids were set up for failure.  When homeschooling, you create the plan.
7. If You Want This, You Can Do This!
If you want this for your child, you can do this.  You don't need a fancy diploma on your wall to give your child an incredible education as a homeschool beginner.
In fact, those of us with education backgrounds often struggle those first few years trying to replicate school at home.  Don't fall into the trap.  It's not worth it.
Always think:  What's the goal of education?  True Learning.
Read good books, take your kids outdoor and explore with intention, and follow your child's interests.   You can do this!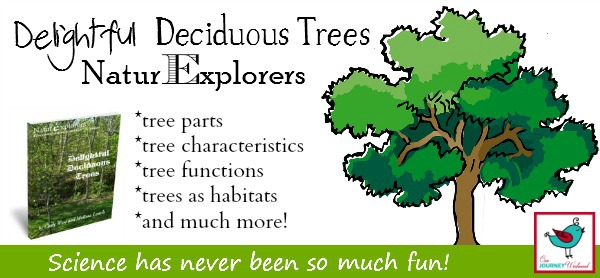 8 Best Homeschool Language Arts Curriculum?
Recently, I surveyed veteran homeschool moms and asked them to share their favorite homeschool language arts programs.  So what homeschool programs did these moms love the most?
The number choice one surprised and intrigued me.  
Melissa Cochran, M.Ed., is a former principal, reading specialist, and kindergarten teacher.  She homeschools 2 teens with ASD, ADHD, PTSD, Anxiety, SPD, and PDD (Persistent Depressive Disorder).
She describes her homeschool as "it's like alphabet soup around here"!  With so many nuances to how her kids learn, Master Books has been a hit in her home!
Master Books curriculum is open-and-go. The curriculum is written to the student and is easy for new homeschoolers to jump into without feeling overwhelmed.  Bonus! They have materials for Social Studies and Science, too.
To continue to the #2 recommended homeschool language arts curriculum, continue reading here.  
Disclosure: As an Amazon Associate, I earn from qualifying purchases. Some of the links in this post are affiliate links. If you do end up purchasing any of the recommended items through this link, I may receive a small commission at no cost to you. I appreciate your support.