When asked my thoughts about how to choose best homeschool curriculum, I tend to answer with a question.

How does your child learn, how is she wired and what is he most interested in?

Many of us haven't yet identified this essential understanding about our kids before jumping into spending big bucks on homeschool curriculum.

And that often bites us all in the butt. This includes me. Many times. In the past decade. Took me way too long to learn.

Save yourself.
---
---

The Best Homeschool Curriculum For Learning Differences
So today, we're talking all about how to choose the best curriculum for your unique child. And then, veteran homeschool moms share their top homeschool language arts curriculum choices for kids with learning differences. Let's get started.


Choose The Best Curriculum: Identify Learning Styles
Before I ever discuss specifics about how to choose the best homeschool curriculum, I walk through a series of questions. Utimately, the goal is to tease out a child's learning style, interests and wiring. This will save everyone a lot of heartache and stress. And it doesn't hurt that it'll save cash too.


RELATED POST: 9 Simple Tips For The Beginning Homeschooler

---
How Do I Identify My Child's Learning Style?
In order to identify a child's learning style, it's best to ask specific questions that uncover strengths and weaknesses.
What subjects does your tend to do well in and which does he or she struggle in?
Are there any subjects that your child particularly enjoys?
Which concepts cause tears on a regular basis?
This helps us dive deeper to establish the root cause behind why a child struggles in a subject. With this understanding, we then have a starting point. By doing this pre-work, moms are armed with essential information to choose the best homeschool curriculum for their child. This'll serve kids academically and emotionally. In the end, this will bless the entire homeschool dynamic.

RELATED POST: How To Help A Struggling Reader (& Writer)- A Comprehensive Guide


---
---
---
What's The Best Homeschool Language Arts Curriculum?
Once you have a better understanding of your child's wiring, learning style, and interests, it's time to check out curriculum options. Below you'll find some of the best homeschool language arts curriculum choices for learning differences. Veteran special needs homeschool moms share their favorites and they tell you why.

---
Best Homeschool Curriculum- Language Arts

Melissa Cochran, M.Ed., is a former principal, reading specialist, and kindergarten teacher. She homeschools 2 teens with ASD, ADHD, PTSD, Anxiety, SPD, and PDD (Persistent Depressive Disorder). She describes her homeschool as "alphabet soup!" With so many nuances to how her kids learn, Master Books has been a hit in her home!

Master Books curriculum is open-and-go. The curriculum is written to the student and is easy for new homeschoolers to jump into without feeling overwhelmed. Bonus! They have materials for Social Studies and Science, too.

Heather Purvis also enjoys Master Books with her son.

My favorite is Master Books. It is Christ centered with a Charlotte Mason approach. I have had luck with the phonics and reading for my struggling reader. It is not strenuous which makes it approachable for my son.

Master Books isn't heavy on pencil paper work, but more living education. Their phonics and reading is focused more on letters, sounds and recognition. Not a ton of sight words. It's a laid back approach with very simple reading by student with more reading to them by the parent.

Heather Shank-Purvis is mom to 5 very different learners. Some are in homeschool, private and public school. Her homeschooler navigates life with ADHD, OCD, Anxiety, PANS/AE, Dyslexia and Dysgraphia.

Masterbooks For Kids With ADHD
I just switched to Master Books and so far I am loving the look of it!! We're starting with Language Arts For A Living Education and I'm excited. Also, we love their Bible curriculum for my 11 year old and words don't express how much we LOVE it! It's so good!

Janelle, homeschool mom of 3, ADHD-infused homeschool life
---

Orton Gillingham Language Arts Curriculum Options
Orton-Gillingham homeschool curriculum are systematically designed to support children with dyslexia and other learning disabilities. They are an excellent choice. So here are a few recommendations that you may want to consider depending upon your student's needs.
---

Beckye Barnes, a homeschooling rockstar and an educational advocate, loves Logic of English.
Logic of English amazing. It is available both online and in print. Based on the science of reading, it is a full language arts curriculum.

Ms. Barnes is a homeschool mom of two teen boys, Autism, PTSD, ADHD, dyslexia & dysgraphia. She just recently graduated a student with a 4.868 GPA who is entering college as a freshman with 30 college credits.
---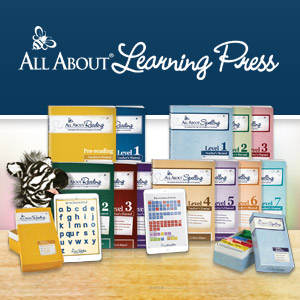 My dyslexic son is doing well with All About Reading at a slower pace. We are able to go at his pace.

Colleen has homeschooled four children, each with different learning styles. Speaking about All About Reading, she continues,

Physically moving the letter tiles, my son can now see that the ending or beginning sounds stay the same. He was thrilled when he was able to read a story from the reader. I think that boosted his confidence that he will be able to conquer this struggle.

Colleen Webster, homeschool mom of 4, dyslexia and ADHD
---


Additional Orton-Gillingham Homeschool Curriculum Options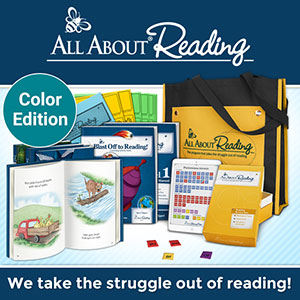 Beckye Barnes also recommends several other programs for struggling readers. Each of these employ the Orton-Gillingham method and start at the foundations of phonemic awareness. If you have a struggling reader, she recommends checking out any of the following programs:

Beckye also recommends two online supplements Nessy and Teach Your Monster to Read as they are also based in the science of reading.
---

Other Homeschool Language Arts Curriculum Choices
Here are some other homeschool language arts curriculum choices that Crystal and Kara have found helpful in their homeschools. Both ladies have children who learn differently, from autism, adhd to language processing speed.
---

4. Collections Close Reader
I like Collections Close Reader for 6-7 Language Arts. My girl hates reading, listening, writing, etc. and this has collections of short stories. There are short questions and vocabulary sprinkled throughout the stories. It can be done in small chunks even if a student can't finish a whole short story.

Crystal, homeschool mom of 2, Autism & ADHD
---
5. Rod and Staff Grammar


Kara, a homeschool mom of two adopted sons with multiple learning challenges, offers her favorite grammar curriculum.

For grammar we love Rod and Staff for Grammar. I like that it's traditional and gives clear examples. I love that they include sentence diagramming and start it early. It really forces kids to learn the parts of speech and how to use them. This is something I wish I had learned earlier as a kid. I really only learned them through taking Latin.

Kara also mentions the importance of keeping lessons short to maximize learning.

I also like that they give short exercises that are to the point, not just busywork. I also like the teacher's manual- it gives easy to understand examples and uses concrete things within my kids' realms of experience.

Kara, homeschool mom of 2 adopted sons, ADHD, Aspergers, Sensory Processing Issues

RELATED POST: Teaching ADHD Students At Home: 19 Homeschool Tips
---
6. Classical Academic Press- Writing & Rhetoric

Kara continues about her favorite writing curriculum for her boys.

We love Classical Academic Press' Writing and Rhetoric. It seems more comprehensive and we can go at our own pace, which right now is important. If we cannot finish an entire one in a day, we can break lessons into two smaller ones. It's concrete, but also allows my kids to think about things in depth, but in smaller chunks they can process.

Kara points out that her son will often write long, involved "paragraphs" with tons of words, but without any cohesive meaning. This is a huge indication of an underlying language processing issue that often needs to be explicitly addressed. Check out Reading, Writing & Relationships to learn more.
Writing and Rhetoric is forcing him to use the concept and main ideas of the stories to create his own. It gives him a good example of appropriate length and level of detail. Being able to cut lessons down and spread them out keeps them focused while working in-depth, with good quality.

RELATED POST: How To Help A Struggling Reader (Writer, Can't Follow-Through On Directions Kid)
---

If your child struggles with making sense of or summarizing what he reads, check out Reading, Writing & Relationships.

This in-depth one hour homeschool parent training will help you understand underlying language processing issues and how to address them head on.
---
7. Christian Light Homeschool Language Arts
Christian Light Language Arts is one of my favorite homeschool language arts curriculum. CL is a program that tends to lie low in it's advertising, but it packs a mighty punch. I was introduced to CL several years ago after teaching my children how to read. This was a godsend for a number of reasons.

Christian Light homeschool curriculum is:
Student-driven: It's written for the student to work through on their own. There are small check boxes throughout each lesson to guide the student. Who doesn't love to mark off checkboxes? (Wait? Is that just me?)
Small Chunks of Teaching: Each grade level is broken into 10 smaller workbooks which allow kids to have small attainable goals throughout the year. Kids love to "finish" each workbook. This helps with motivation.
Complete: Once your child is reading, this program can stand alone for several years. Includes grammar (with simple sentence diagramming beginning in second grade), spelling, vocabulary, and penmanship.
Note that I absolutely love teaching English grammar. Christian Light does an EXCELLENT and thorough job of teaching English grammar in a way that is not overwhelming.

---
---
Choosing The Best Homeschool Language Arts Curriculum?
If the ultimate goal is long-term learning, it only makes sense to use materials that will support each child (and family) best. Like all things, however, no homeschool curriculum is perfect. A resource may be an excellent fit for one season, but not another. This is to be expected as kids grow.

When it isn't working, feel the freedom to pivot in order to best educate your unique child. While you are planning, grab a copy of the Homeschool 101 Planning Guide below. I've included some of the questions I ask homeschool coaching clients to create targeted plans for their unique children.





If your child struggles with making sense of or summarizing what he reads, check out Reading, Writing & Relationships.

This in-depth one hour homeschool parent training will help you understand underlying language processing issues and how to address them head on.
RELATED POSTS: