So many sweet moms fear when their child is struggling to read well.   Today we are discussing our struggling readers, students with dyslexia, and the Orton-Gillingham approach to reading instruction.  We are blessed to have a guest post written by Karee Atkinson, a mom with a heart to equip children to learn well.  She is also a certified Orton-Gillingham tutor and is just one of several dyslexics in her family.  As an educator who grew up with dyslexia and is also raising several children with dyslexia, she is the perfect person to share more about equipping struggling students with alternative reading instruction.
Take it away, Karee!!!
Orton-Gillingham, Dyslexia & A Mom Who "Gets It"
As a mom of kiddos with dyslexia, and as an adult with dyslexia myself, I understand the confusions and often contradictory information parents are given to help their child.  So let me start with my three guiding principles as a mom and that I use now as a tutor.
 This is my child, I believe this child was sent to me and I am one of the two people (along with my husband) who has the most concern, love and hope invested in this little one.  I welcome and need the input of other partners in this process like tutors, teachers and friends. But at the end of the day, this is my child.

There is no "one" solution for every child because every child is different.  If you find a solution that works for you, great!  And celebrate when someone else finds a solution, even if it is different from yours.

To help any child improve in reading and spelling you need to also spend time building self-esteem and confidence.  
The Orton-Gillingham Approach For Dyslexia
The Orton-Gillingham method helps those with dyslexia beautifully.  While Orton-Gillingham was created to meet the needs of students with dyslexia, this approach can help all struggling readers.  This approach to reading instruction is also known as to as OG and Structured Literacy.
Let's review some of the lingo around reading.   
Phonological awareness:
Ability to manipulate sounds. A deficit in phonological awareness is one of the two main deficits associated with dyslexia. 

The book "Equipped for Reading Success" by Dr. Kilpatrick is my favorite resource for phonological awareness. It gives you tests for PA as well as interventions for phonological awareness.  These tools can (and should) look like play to the child you are working with. 

I cannot stress enough how much struggling readers of all ages need phonological awareness activities from either a tutor, teacher or a parent! 
Knowledge of the alphabet and the sounds letters represent
The next thing OG is going to explicitly address is knowledge of the alphabet and the sounds the different letters make.  If you have a struggling reader, chances are they are not firm on the letter sounds.  Letter sounds need to be explicitly taught. 
For example the word "Wasp" is not pronounced /w/ /a/ /s/ /p/ because the "wa" makes a /w/ /o/ sound.
Spelling rules and phonics 
So far,I bet most of you are with me.  It's easy to see the need for this type of instruction for any beginning or struggling reader.
Understanding these additional reading variables greatly assists with reading instruction.  
Knowledge of syllable division/syllable types 

Morphology

Syntax
Semantics

Syllable division and morphology are personally my favorite things to teach.  If you have a reader who has leveled out at a 3rd to 5th grade level, struggles with these 2 principles are probably part of the problem. 
I didn't understand how to spell many words until I received this training as an adult.   I have always been a strong reader, but my spelling and grammar is still weak.  Weak spelling and grammar skills are hallmark characteristics of an adult with dyslexia.  Honestly, once I was trained in OG, I became a little frustrated that I hadn't learned this earlier. Understanding how syllables impact sounds and spelling was an awakening for me.  When memorization was my only tool, spelling was incredibly difficult.  
Morphology is also a key component that adds meaning to the way words are spelled.  Morphology is just a fancy term to describe how suffixes and prefixes change a word.  Think metamorphosis… the changing caterpillar and butterfly.
Another fantastic way to add meaning to how words are spelled is structured word inquiry.   Check out this great video about this new and growing field.   Structured Word Inquiry.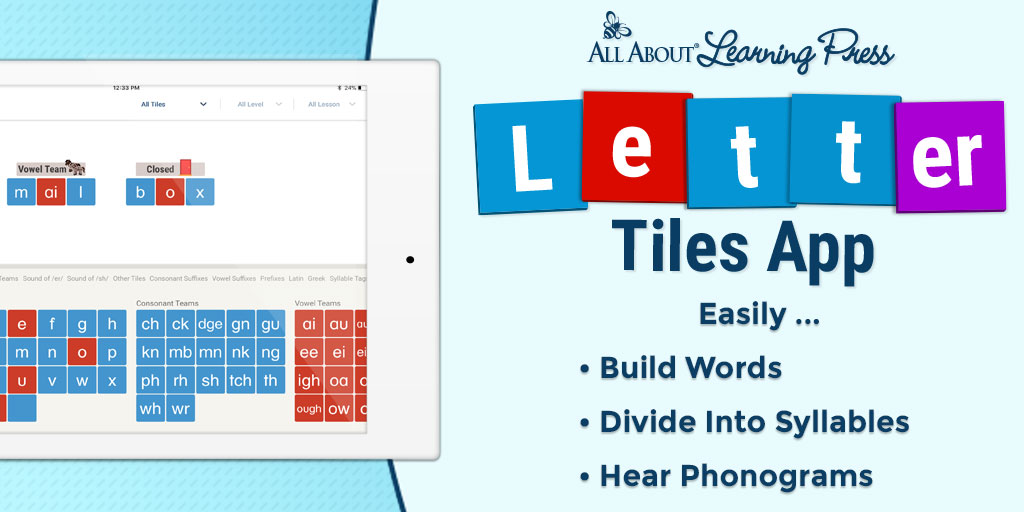 Syntax & Semantics Round Out a Solid Reading Program
Syntax and semantics are the two final components of the OG approach.  These help us understand how to get meaning from written language. 

You may be asking yourself the following question:
"Don't most reading programs have some of these elements? Then why is OG so much more effective?"   
Yes!  Many programs do contain similar components. However, if reading supports don't contain ALL of these components, please don't use them!! 
A strong reading program should have all these elements. 
What Makes Orton-Gillingham Effective for Dyslexia?
The Orton-Gillingham approach is effective for our dyslexic students because of the way it presents the information.  It uses a multisensory and learner-driven approach.  Additionally, OG teachers and tutors are trained to be laser-focused on the specific needs of the student.
Success
If I am doing my job as a tutor, a child should always find success in our lessons.  Lessons are hand-crafted to meet the needs of that student. They are also very, very explicit in teaching how letters, sounds, syllables and morphemes all work together.  Each lesson should circle back to previously learned material.  A student should never encounter a letter combination or spelling rule they have not been taught in any of the review segments of the lesson. 
Paced for the Specific Student
Lessons are paced to the student's mastery, so we do not move on until the new information is mastered and the student is finding success.
Multi-sensory
Diagnostic
OG lessons are diagnostic.   This means that if a child is struggling with a concept or a word, we loop back to that again.  If I see a strength in the way the way a student grasps new information, that strength will be incorporated into all future lessons.
Ultimately, an OG approach is systematic, cumulative, explicit, multisensory, diagnostic and most important of all… focused on success.
Orton-Gillingham Certified Tutors
If time, money and distance are not a roadblock, choosing a Certified Orton-Gillingham instructor is ideal.  Certified tutors have hours and hours of training, ongoing professional development and are continually mastering their craft.  
If finances are a roadblock, do not give up!!
When I started my journey in Utah there was not a single OG Certified tutor in my state with openings for a child.  Not one. 
What did I do? 
With my first child, I paid for a tutor for three years.  Later, his school agreed to train teachers and aids in the SPIRE program.  We made the decision to enroll our him to the school. Was the ischool nstruction as good as the private tutor?  No. But was my child progressing and happier, yes!   
Family History of Dyslexia & Parent Tools to Support Their Students
We often hear that dyslexia runs in families and my family is no exception.  It's not surprising then, of my four kids, we have an official diagnosis of dyslexia for three of them.
The reality is that I have navigated dyslexia in many ways.  Through my own schooling, in finding tutors for my kids,and  by advocating for other children to receive appropriate reading instruction.  
Eventually, when I realized that all of my kids would need reading tutoring, I decided to tutor them myself.   The cost for three dyslexic children to receive effective reading support, I had no other choice.  There are always options. 
If you are do end up supporting your own kids without formal OG training, I strongly suggest the programs Sonday System, Barton, or Reading Horizons.  
Believe in Your Child
Most importantly, believe in your child.  Their future is not limited in any way if they believe in themselves. There are so many tools and supports available (a blog for another day). 
Remember, you are the parent and this is your child. There are days we all feel fear and are just overwhelmed.  At the end of every day though, your love for your child will help you find the path they need to be successful.  Always make sure that your children spend time building upon their strengths and not just facing down their weaknesses.  
Karee received a B.A. in Political Science from Brigham Young University and a Master's Degree in Political Science from the University of Utah.  Karee worked as a lobbyist for the American Federation of Teachers and as a trainer for the Utah State Department of Health, before deciding to be a stay at home mom.   Karee was a founding member of Decoding Dyslexia Utah, grassroots movement driven by Utah families concerned with the limited access to educational interventions for dyslexia within public schools.  Karee now lives in South Carolina with her tribe of dyslexics including herself, her husband, one son and three daughters.  I work as a Orton-Gillingham tutor for kids with dyslexia and is in the process of becoming a Certified OG Tutor.
To contact Karee about her services: dyslexiasolutionsfortmill@gmail.com or  call her at 801-455-2402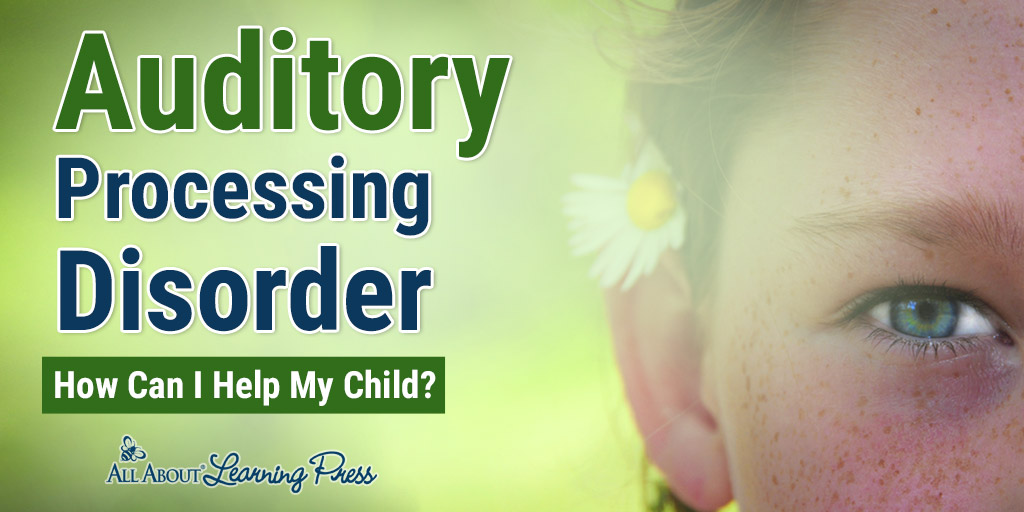 Note from Lindsay
Yes and Amen!!  If Karee had written nothing more than the last paragraph, I would be happy.  Moms, you have amazing children and God has a plan for each of them.  He has blessed them all with gifts and talents and a purpose for this life.  Allow them to explore their gifts… and always encourage them with your confidence in their abilities.  If your child is struggling with reading or has dyslexia, the Orton-Gillingham approach should be the game-changer you are looking for.  🙂
One last thing for you homeschoolers out there.  My absolute favorite reading and spelling curriculum out there is based on the Orton-Gillingham approach and is also a very affordable and user-friendly option.  All About Learning Press is a phenomenal resource for reading instruction.  I would HIGHLY recommend their materials for any mom wanting to equip her child with a solid foundation of reading and spelling instruction.  I have used All About Spelling for both of my girls as well as several students that I have privately tutored in the past.  Cannot more highly recommend this company.
For more help with your struggling reader and alternative reading instruction information, check out my series on Reading Instruction for Struggling Readers.
Update: January 8, 2020
I am so excited to announce to my readers that All About Learning Press now has what looks to be an amazing app for our children!  I am so excited to try it with my little man.  From All About Learning Press:
Our Letter Tiles app lets you build words, divide words into syllables, and hear the sounds of the phonograms. Just choose your program from the menu (All About Reading or All About Spelling) and select which lesson number you are currently teaching. The appropriate letter tiles for that lesson will appear, making it easy for you to teach and easy for your student to learn.
I cannot wait to download this to my boy's Ipad.   Any way I can sneak in learning without him knowing is a win in my book!  Yay!
 Click the image below to learn more about this incredible resource to add to your child's reading and spelling tool belt!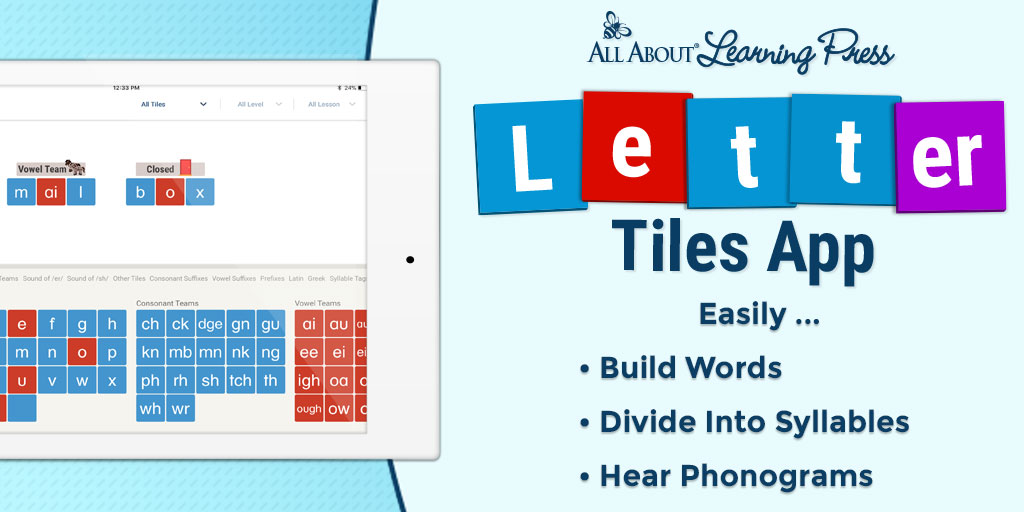 Grab Your Free Behind the Behavior Bundle!
End the chaos and confusion! Deepen your parent-child relationship.
Equip your child with  tools to navigate BIG emotions in a healthy way.  Create peace & joy in your home and ENJOY your child.